Born To "Dream BIG"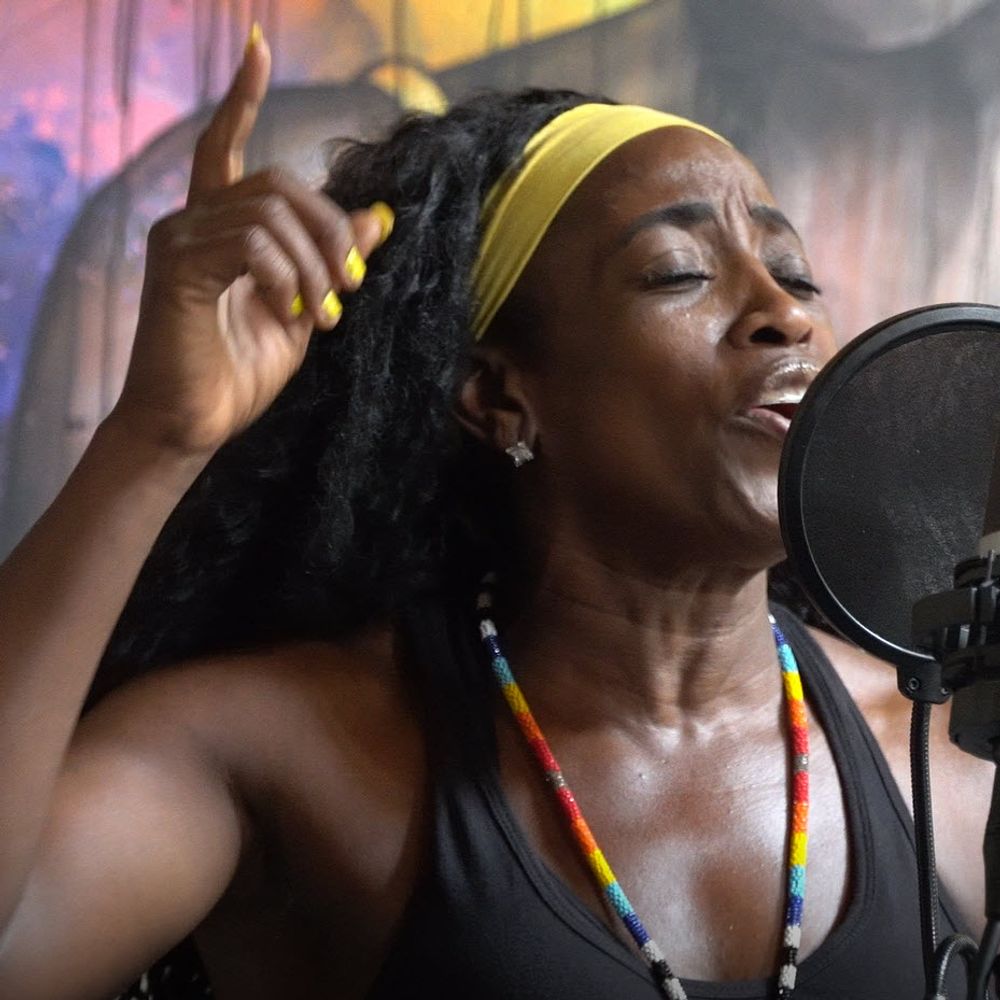 Ruthie's Journey In Music
I was born into a very large family in the small town of Lucedale, Mississippi. Everyone in our family either played sports, sang, or did both. My Father was a Pastor and there was always singing in our home or in the Church choir.  Singing was a big part of our family life.
However, my older siblings had the better voices and seemed gifted to sing. I mostly sung in the background and never really saw myself as a lead singer. But, we never know where our journey will take us, or what God has in store for us.
After years of encouraging others to follow their dreams and to reach for the stars...I found myself literally having to practice what I was preaching when the opportunity to record "Dream Big" came along. 
At first I was hesitant, but in the end decided to embrace the spirit and meaning of this song which reminds us, "If we dream it, we can do it!"
NEW SINGLE(S)
Dream Big Things (AfroBeat)
Ruthie Bolton
"Live Your Wildest Dreams... Yes, You Can!"
- Ruthie Bolton 
The Team Behind The Music
Producer | Writer
MACK ROSS 
...is the Producer/Writer for Dream Big, featuring Ruthie Bolton. Mr. Ross studied classical piano and music theory at the San Francisco Music & Arts Institute. He studied music production alongside Veteran Producer Ross Winetsky, at Hyde Street Studios in San Francisco. 
Projects included The Whispers, Taj Mahal, Tommy TuTone, The Nightbirds, and others. Mack resides in the Sacramento, California, area and is currently producing several music projects and music videos. He is also developing an animated children's TV program series.
Executive Producer
AL WILSON JR.  
...provides project resources, including financing, project management, and general project oversight.  Mr. Wilson brings over 30 years of entertainment  and business related experience to our team. He designed and built the 150k square ft. "Rancho Arroyo Sports & Entertainment Complex" which was the largest of its kind in Northern California. 
Rancho Arroyo frequently booked top-tier talent and hosted concerts in several genres including R&B, Hip Hop, Jazz, Pop, Country & Western, and Latin Music.
Mr. Wilson has executive-produced a variety of entertainment projects including albums and singles, music concerts, and musical stage plays.